Whether building, owning or operating, PLUS ES are experts in the end-to-end delivery of high voltage and telecommunications infrastructure.
With extensive experience in delivering infrastructure solutions for the telecommunications sector, PLUS ES have become leaders in the end-to-end delivery of wireless and cable networks, from the design, construction and commissioning, to on-going maintenance and support.
Working with both asset owners and network suppliers, PLUS ES provides a custom solution specific to your requirements, whether it be front-end consulting and feasibility studies, or simply supplying the power.
If you are looking to set up your own wireless network, our team is also experienced in sub-markets.
Our consultants are available and committed to assisting you with your telecommunication infrastructure needs.
Build, Own & Operate/Asset Ownership
The specialist infrastructure team at PLUS ES also has unrivalled experience in owning and operating electrical and telecommunications networks.
Backed by the financial strength of IFM and Australian Super, PLUS ES is willing and able to build, own and operate assets tailored to your individual needs. This not only includes outright ownership but also the potential for joint ventures and consortia.
Whether it's the ownership of new assets, or the purchase of existing assets, our PLUS ES consultants are available to discuss your requirements.
Our testing services
Instrument Calibration
Providing an extensive range of services including instrument provision, calibration, servicing & repair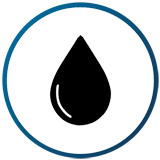 Oil Testing
Running a chemical laboratory for testing insulating oil from power system equipment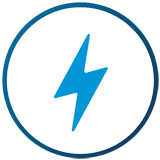 High Power Testing
Operating a high power testing facility at Lane Cove for distribution power system equipment testing and certification
Instrument Calibration Services
How good are your measurements? How would you know?
Calibration is the only way to truly ensure your measurements are correct. PLUS ES operates a NATA accredited calibration laboratory, that has a history of over 100 years calibrating electrical instruments and equipment. Our state of the art facility at Silverwater comprises a standards and a calibration laboratory.
The standards laboratory holds high level primary metrology standards, and performs calibration of secondary standards. Our calibration laboratory performs routine calibrations of field based equipment, that are traceable to the National Measurement Institute. The laboratory offers a wide scope of calibration capability, the main areas of which are voltage, current, power, power quality, resistance, time and energy.
PLUS ES is also the service and repair representative for Doble in Australia.
Contact (02) 9410 5183 to see how we can help improve the performance and safety of your instrument fleet.
Insulating Oil Testing Services
Knowing the condition of your valuable electrical assets is key to their continued operation.
Sampling and testing of the insulating oil is the simplest and most economic way to accurately determine the condition of oil filled electrical assets. Our chemical laboratory has a history of over 70 years testing oil samples and analysing results from transformers, cables, CTs, VTs and switchgear. Our state of the art laboratory at Silverwater is NATA accredited, and uses the most recent equipment to provide you with piece of mind about the health of your assets.
The laboratory performs the following tests – dielectric breakdown, water content, dissolved gases, acidity, interfacial tension, PCB content, dielectric dissipation factor and resistivity, corrosive sulphur content and furans.
Please contact (02) 9410 5117 to discuss the value we can add to your assets.
High Power Testing
Located in Sydney, our ASTA / NATA accredited high power testing station provides certification testing to Australian and International Standards for electricity transmission and distribution network equipment. We also provide specialist testing services in plant and personal protective equipment plus insulation condition assessment. Our Lane Cove Test Station services customers locally and from around South East Asia.
Please call the team on (02) 9424 3600